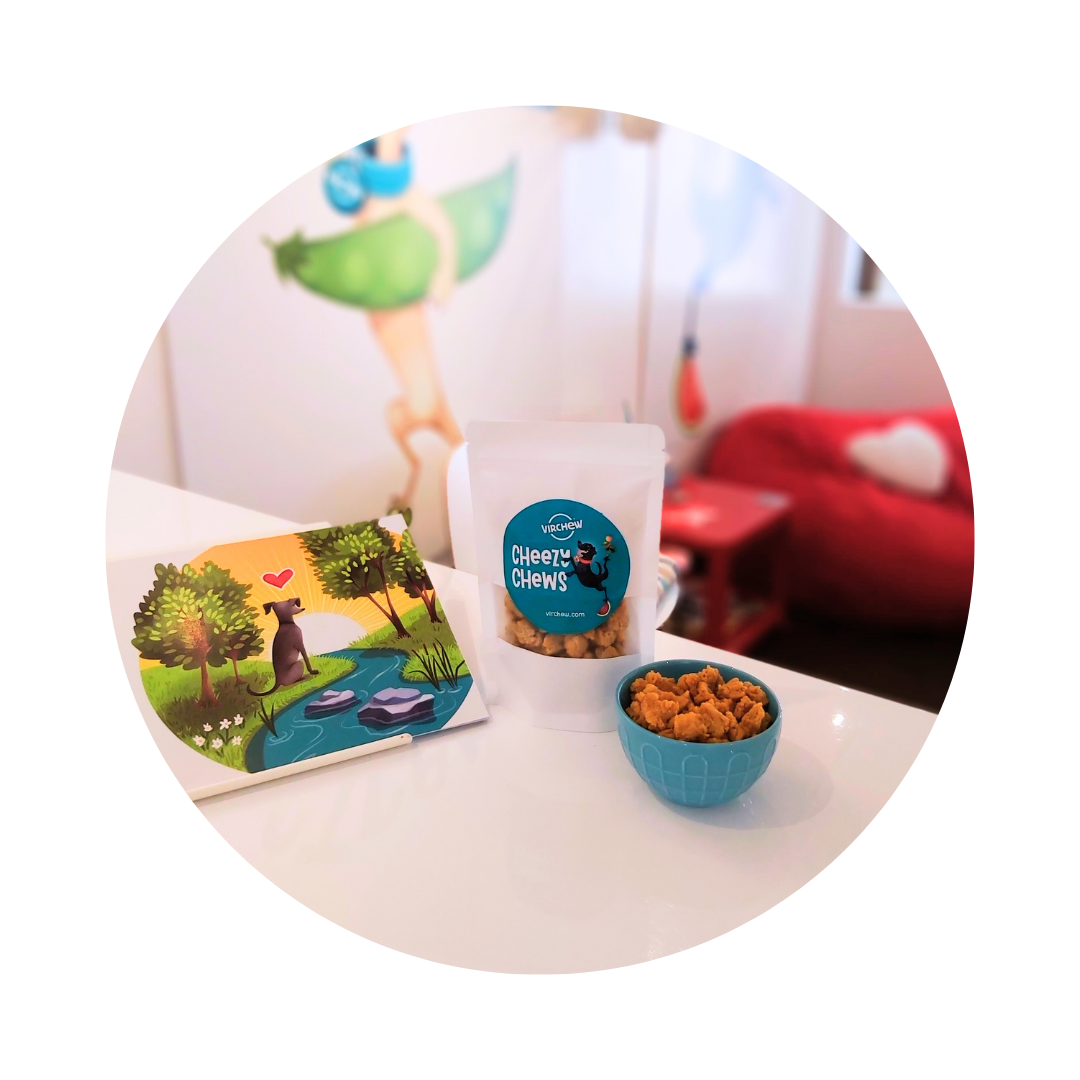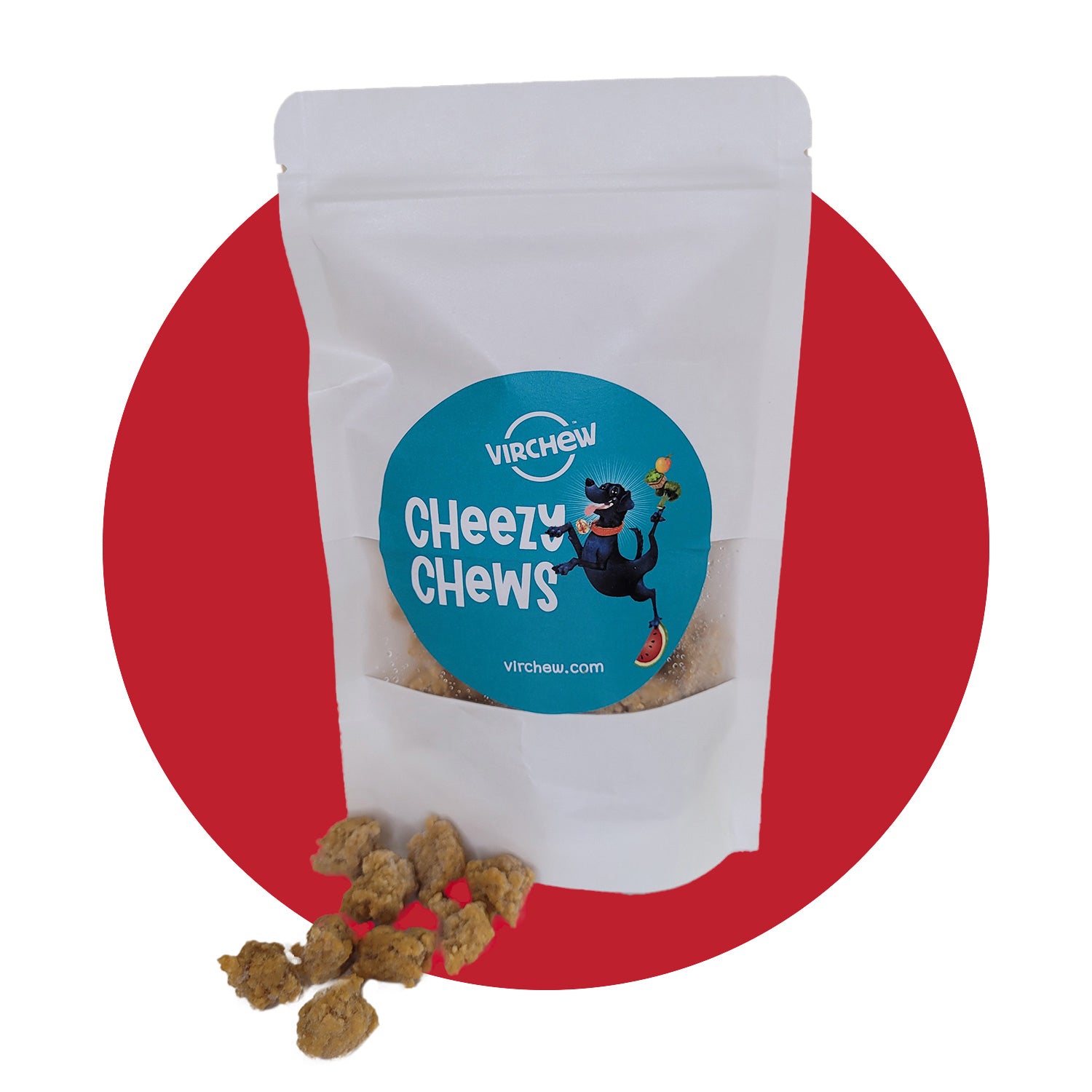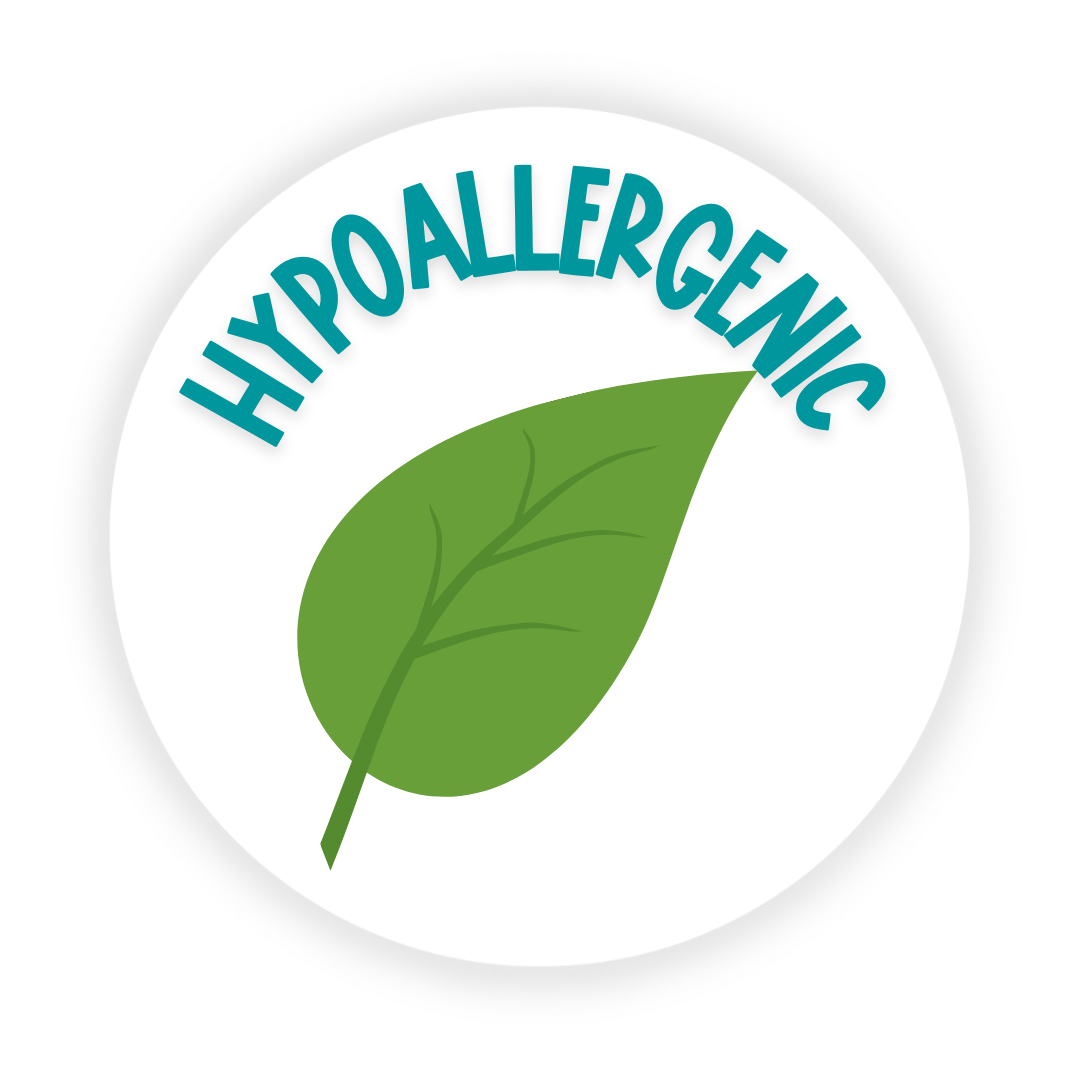 Cheezy Chews - Limit 2 per order
delivered to your door in the greater vancouver area, and shipped across canada
Regular price

Sale price

$10.00

Unit price

per
The VIRCHEW Customer Care Team will send your dog's customized MEAL SIZE to you upon receipt of your order.
Please note: ONLY TWO PER CUSTOMER with food order or 4 with Virchew Shop pickup!
What pooch doesn't love the taste of cheeze? Made with cheezy nutritional yeast and Canadian-grown, non-GMO pea protein, our Cheezy Chews boast high-quality protein and are oh, so wholesome. The only side effect will be your buddy constantly begging for more. These treats are also made with hypoallergenic ingredients for your peace of mind.
Please note: Our cookies and chews are only available when purchased with your LOVE Bowl order since they're perishable - meaning they are real food. Therefore, we don't send them by usual shipping methods. We deliver them frozen fresh on your dog's delivery day. These doggie delectables must be kept in the freezer or refrigerator. 
Or, if your pooch just needs more treats and is stocked up on Love Bowls, you can PICKUP from Virchew Shop if you order 4!
*Available only in Canada at this time! Global domination to follow.
100 gram / 3.5 ounce package
100% Plant-Based / Vegan Ingredients
100% Non-GMO
100% Soy, Corn & Gluten-Free
100% Love and Kindness
INGREDIENTS: Pea Protein, Nooch (nutritional yeast), Organic olive oil.