Founder, Owner
Laura Simonson
Best Pal: Seva
Laura is Virchew's heartbeat. She leads this venture with pure passion and a dog-loving soul. The relentless entrepreneur-within guided Laura through decades of success in real estate, fitness studio ownership, business development, sales, venture capital, events, website development, branding, and communications. Laura began research into plant-based diets for canines in 1989. Deeply inspired by her first border collie, Shanti due to remarkable health, Laura knew she was on to something. Thirty years later and after a decade of research and development along with a team of experienced business leaders, specialists, veterinary professionals and Board Certified Veterinary Nutritionists, Laura began meticulously creating the formulation of Virchew. The strategy has been set in place to position Virchew as a new canine nutrition and lifestyle movement. One where not only our companion dogs live and thrive on a plant-based diet but so do those who love and care for them. Laura's whole heart in a bowl of good things for all dogs. Shanti would be so proud.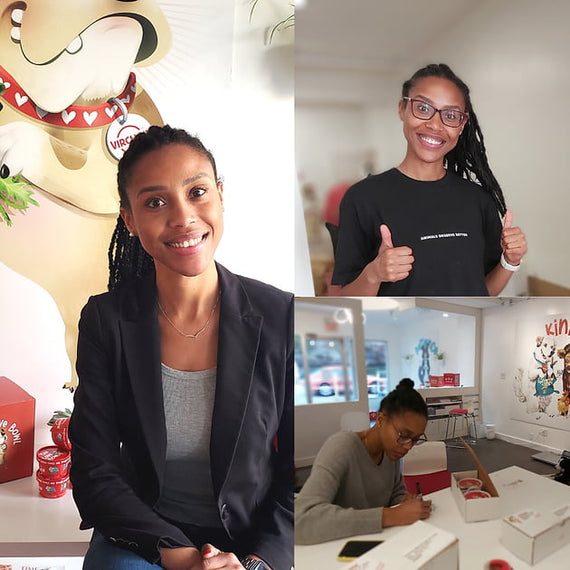 Lead, Veterinary Partnerships & Research
Tatiana Victorino, B.Sc.
Tatiana immigrated to Canada from Brazil after falling in love with the West Coast. With over 5-years of professional experience working in the food and beverage manufacturing industries, Tatiana has vast expertise in process design and improvement, lean manufacturing, business operations, quality assurance, and research and development. Supported by her BCIT Operations Management certificate, Tatiana has attained a broader view of the manufacturing process, from small business to large corporations. Tatiana is Virchew's liaison for their industry-first, Veterinary Partner and her Food Engineering experience is invaluable for production develpment. An avid dog lover she also loves to live a plant-based, sustainable lifestyle.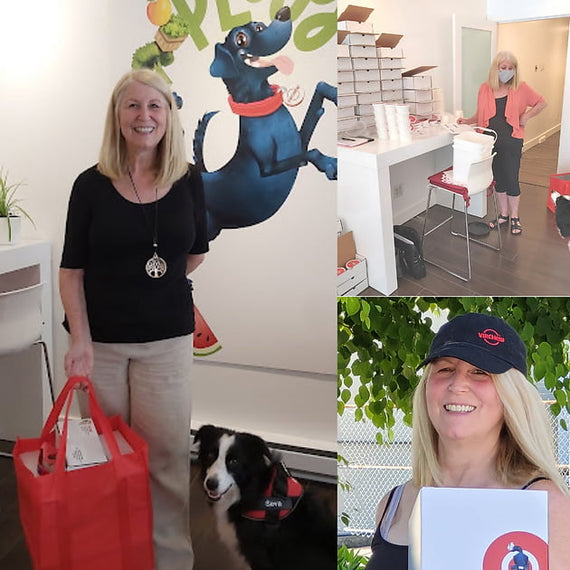 Lead, Customer Care & Happy Wags
Shannon Rose
Best Pal: Bella and Boston
Shannon is a passionate vegan with a background in sales, marketing and nutrition consulting who loves nothing more than to help others pursue healthy lifestyles. She's facilitated numerous community health improvement programs and, after a chance encounter with Laura at a local event, is now pairing her nutrition expertise with her loves of animals to keep both our two-legged and four-legged customers happy. A chance encounter with Laura Simonson at a local event led Shannon to Virchew. Her personal experience with vegan/vegetarian diets, nutrition, her love for animals, and a genuine understanding of Virchew's vision, made her a perfect first team member of the Virchew Crew!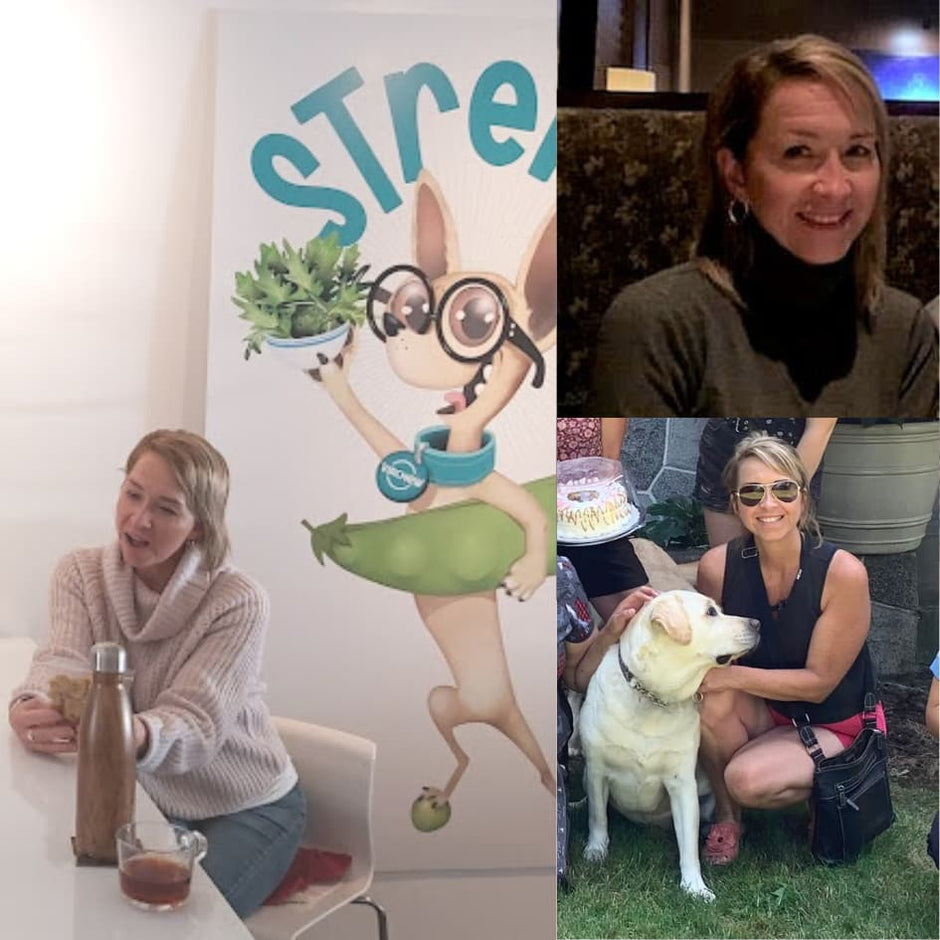 Lead Consultant, Veterinary Partnerships & Sales
Kerry Craig
Best Pal: Too many to name!
With over 20 years of working in the food and beverage manufacturing industries and 10+ years in Veterinary healthcare, Kerry knows what dogs need and what their people want: more ethical, sustainable, and hypoallergenic food options for the fur babies we all love so much. Kerry builds relationships with our Veterinary partners and is our favourite energetic ideas person. She's always got her eye on what's possible next.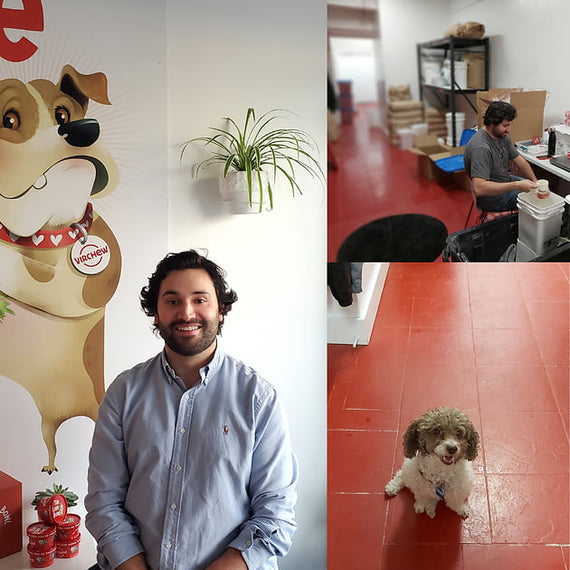 Lead, Distribution & Production
Geoff Ward
Best Pal: Rocky
Geoff and his best pal Rocky stumbled upon Virchew and the stars (and paw prints) all aligned. His work with Purolator in the past set him up as a shipping, receiving, and team leadership expert-just the guy we need managing Love Bowl deliveries across the Lower mainland and shipping across Canada. Geoff makes sure that we have enough Love Bowls in house to meet the ever growing demand from pups across our glorious country.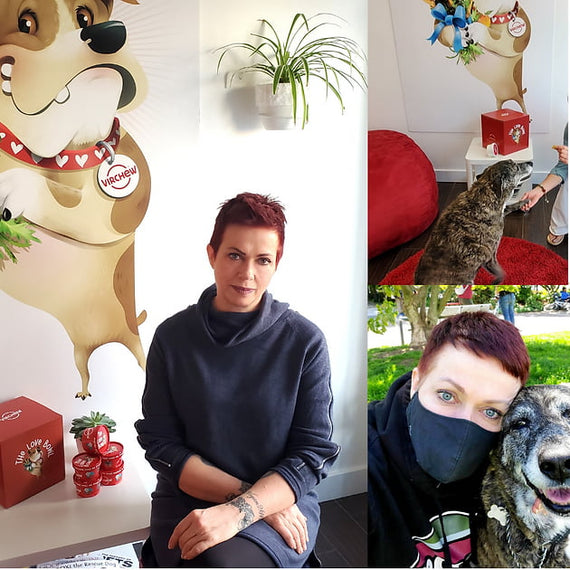 Lead Consultant, Communications & Media
Helen Siwak
Helen is the founder of EcoLuxLuv Marketing & Communications Inc and publisher of Folio.YVR and Portfolio.YVR Luxury Lifestyle Magazines. She is a prolific content creator, consultant, and marketing and media strategist within the ecoluxury lifestyle niche. She became an accidental activist 15 years ago. She witnessed a brutal attack by stray dogs in Athens, Greece and ended up joining a group of women committed to protecting street dogs in an illegal shelter. When she returned to Vancouver, her activist heart beat stronger than ever. She volunteers with several local animal rights and care organizations and shares her vibrancy and passion with our team on the regular.
ADVISORY TEAM & COMMUNITY
The Virchew shareholder community (75+ people) consists of 12 veterinarians and other extraordinary individuals who represent several diverse professions from nutrition to law to accounting to medicine to architecture to activism.
We've exercised our provincial securities exemptions (combined with attracting several accredited investors) with the goal to create a large community of shareholders committed to the social and financial success of Virchew.